We built a house!  Dream of Homeownership Realized!  
It's been a LONG time since I've posted content to the website.  BUT, it's with good reason:
We've been busy building a house!!
Yep!  You read that right.
We started in March of this year and what a ride it has been.
Empty House Tour Coming Up!   Click on the image to watch.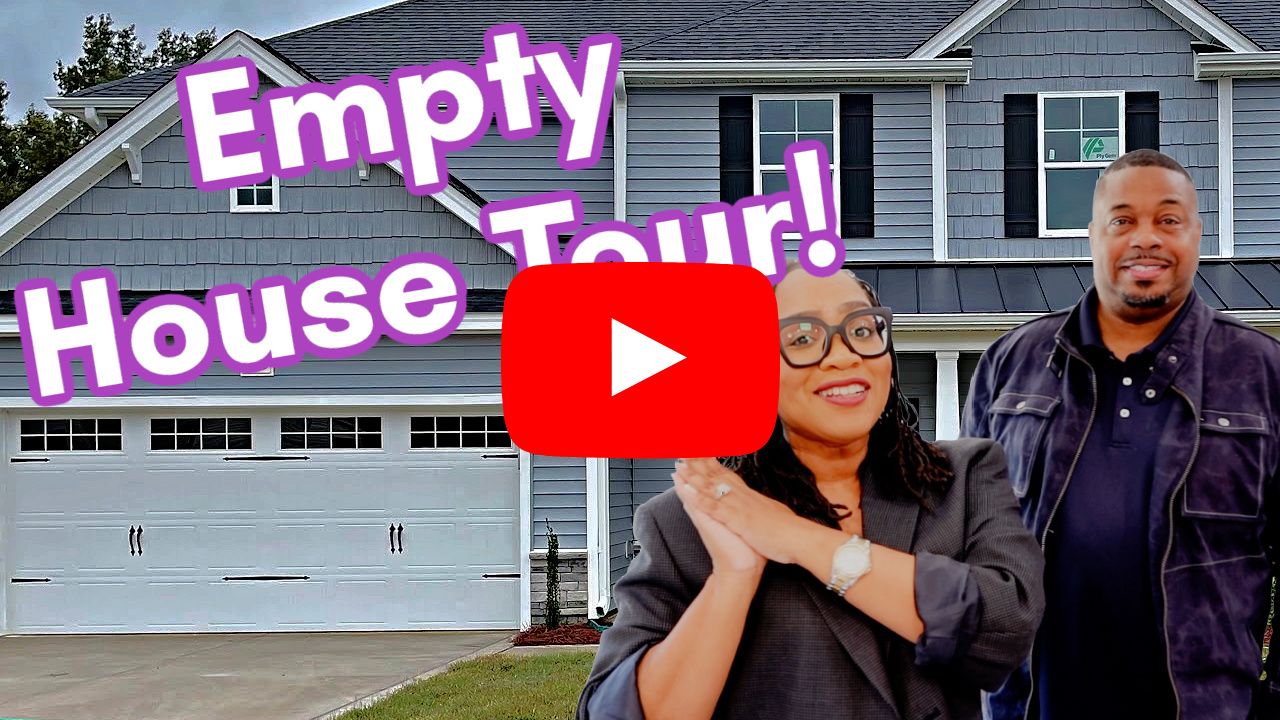 Everyone kept saying to me, "Karen, just enjoy the ride!"  Well, sometimes that's a lot easier said than done.  ESPECIALLY when you've endured some of the circumstances that we have.
First Step:  Rebuilding Credit
First, we had to start with rebuilding a negative credit history.  This can be grueling, discouraging (at times) and downright aggravating.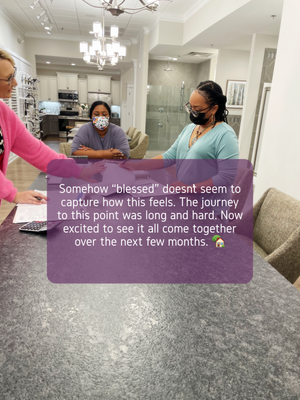 I say aggravating because as most of you know, I tend to be incredibly impatient.  We started with repairing our credit way back in January of 2020.  In fact, mid 2019, my husband was transitioning from being on the road as a professional musician full time to getting back in the workforce.
Oh my gosh, y'all!  We were in the red for about five months, but my husband kept saying, "We got this.  Give me a few months and I'll get us back to A1 credit and financial stability.
Guys listen:  Ignore the hype about all the quick, fast and and in a hurry credit repair.  If you want to do this right, you have to take your time.  Trust me, it's worth it.
If you want to know how we did it, chime in!  I'll be glad to create a post with a step by step process that will get you where you desire to be.
Second Step: Finding the RIGHT Realtor
Once we repaired our credit, we concentrated on our Realtor.  This is super important.  A lot of people like to try finding and buying a home on their own, but I highly advise against this.
The two or three percent the realtor gets will MORE than pay for itself at the end of the day.
Our realtor was SUPER knowledgeable.  She was there every step of the way.  She even went with us to our design center appointment, the initial walk through with the project manager and the final walk through.  Her design center presence was great because she knows the kinds of things the builder will throw at you in those appointments that you simply do not need.
Finally, she was key in our financing efforts because she had preferred lenders.  She kept us from bad deals.  And as she said to us many times, "This is not a time to panic.  We're not in a rush.  Let's wait."
Our realtor was honestly more like a counselor.  LOL!  I was prone to panicking.  A simple conversation with her always settled me down.
If you're in NC, you need The Housing Mentors.  Bobbi Eubanks is a genius.
Third Step:  Choosing the Home
As you know by now, we decided on a new build.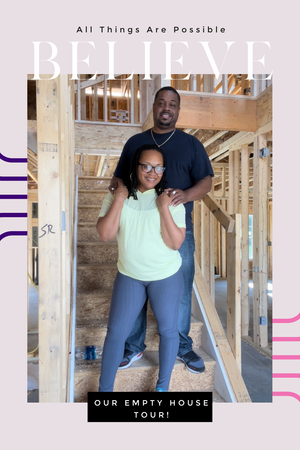 Between September of 2021 and February of 2022, we made close to 10 offers that were all rejected.  It was so discouraging because we became attached to a couple of the homes.
The more this happened to us, the more we embraced the idea of building a house.  That was the BEST decision we could have made.
Being able to pick at least some of the finishes
BUT INTEREST RATES!!!!
You all KNOW how crazy the market was.  When our offer was accepted on the plan we wanted on March 7th, the interest rates were still around 3%, but as time when along in the building process, they skyrocketed. We were pre-approved for a mortgage, but had not locked in our rate. 
We wanted to get our scores up just a hair more to get the optimum deal and BEST interest rate possible.
As interest rates climbed, we questioned whether we should abandon the new build and almost $10k in deposits!!!
We didn't give up
We simply had to put our faith to the test.  Knowing that if God gave us the vision, He certainly would not leave us at the red sea to die there.
It was just that simple friends.  We had to believe and not give up.
Soon we'll share how God slid that opportunity in at what SEEMED to be the last second to get us THE BEST deal we could have imagined.  Had we given up, we would have completely missed it!
We would STILL be in that apartment enduring all the noise and "happy smells" to this day.  LOL!
Today- I encourage YOU to keep going.  Whatever you're building, be it a house, a business, a relationship or WHATEVER: DON'T QUIT!
You'll be successful if you don't!