The Struggles I've Had with Consistency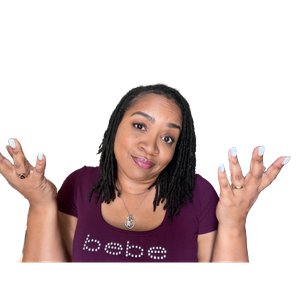 Chile this goes waaaaay back to when I was a child.  I literally HATED to practice piano.  But I knew I needed to if I wasn't going to look like a complete dummy when it was time for my family to sing.
I think the bigger issue was that I wasn't all that interested in the theory of music because I was naturally gifted to just hear and play.
I told the story on TikTok that I was struggling to get things done, and how consistency was my biggest issue.  
But then something really interesting happened.  I talk to God about this kind of stuff A LOT, y'all.  Like I'm ALWAYS asking Him to help me with this because I just feel so bad about it.  I feel bad about letting life get the best of me to the point of not doing anything at all.  
So get to it, Karen!  What happened that was so interesting. 
Well, in the leadership program that I'm in at work, we were asked to take the Gallup Unique Strengths assessment.  In this assessment, you're asked a series of somewhere near 100 questions if not more.  Your answers tell this pretty smart system what your top 5 unique STRENGTHS are.
I thought I was losing my mind.
I couldn't BELIEVE what was in my top 5 strengths:  CONSISTENCY!  Did Y'all hear me??  I said, CONSISTENCY is actually a STRENGTH of mine and not a weakness.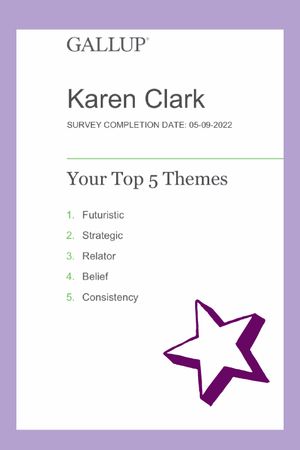 How is that even possible??
I'll tell you how.  God's strength is made perfect in any weakness that we have.  If we sincerely reach out to Him, He then takes what is "perceived" as a weakness to ourselves and others, and turn them around for good.  (Read 2 Corinthians 12:8-10 and Romans 8:28)
God Is An Awesome God!
Only HE can do that for us.
I encourage you today that if you "struggle" with ANYTHING, tell Him about it.  I promise you, it's not at all you think!  Besides, you can't think like God. His thoughts are waaay to high for you to even imagine.
Stay in His arms til next time,
Love K!